About Us

Aurora Machine was established in 1998, by another group and recently the management changed to different ownership to Russ Buote. Together they have built Aurora Machine with their extensive knowledge and combined 30 years of experience in the oil, gas & HDD industry.
Aurora Machine has recently expanded into a brand new 25000 sq. foot facility, allowing us to become a more effective and efficient high quality production machine shop.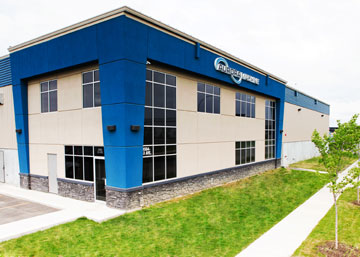 Understanding the continuous quality demands set in our industry, Aurora Machine has implemented ISO 9001:2015 to ensure against any manufacturing defects, and to ensure our customers are completely satisfied and remain our customers. Aurora Machine was registered for ISO in the winter of 2009; we exceeded the required criteria for certification and received our accreditation the fall of that same year.
Aurora Machine has a dynamic staff of 55 personal consisting of: 1 owner, Office Manager, Accounts Payable / H.R, 1 material & contracting purchasers, 1 ISO/Q.A Manager, 3 shop/ in process Q.C inspectors and 2 full time programmer. Our team of supervisors, machinists, quality control inspectors and safety personal, create an impressive operating team ensuring complete customer satisfaction.
Our ISO 9001:2015 Certification